Tutorials
Posted by ChenJiyang on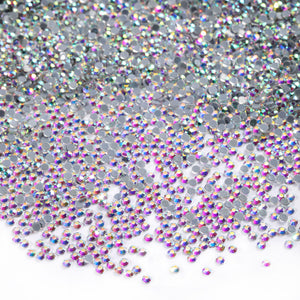 Hotfix rhinestones are small, decorative stones made of glass, crystal, or acrylic that have a heat-activated adhesive on the back. They are used to add a sparkly and glamorous touch to garments, accessories, and home decor items. The adhesive is activated by heat and can be applied to almost any surface, including fabric, leather, and plastic. Hotfix rhinestones are popular among fashion designers, crafters, and DIY enthusiasts.
Posted by ChenJiyang on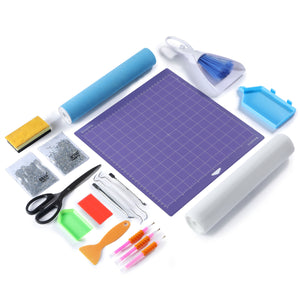 Magic Flock rhinestone template material is a type of transfer paper specifically designed for creating rhinestone designs. It is made from a soft, fuzzy material that allows rhinestones to adhere to it easily and stay in place until they are ready to be transferred onto fabric.To use Magic Flock rhinestone template material, you will need to follow these steps:1. Create your rhinestone design: Using a software program or template, create your desired rhinestone design.2. Cut the Magic Flock: Cut the Magic Flock material to the size of your design using a cutting machine or scissors.3. Apply transfer tape: Apply transfer...